A well-rounded analysis on Egypt's economic roadmap tied the sessions of the Business Forward annual event
It is that time of the year again where AUC School of Business' knowledge portal Business Forward sheds light on all the significant developments affecting the economy and doing business in Egypt and the region, as it celebrates its anniversary within its annual event.
The event was held in partnership with the Egyptian Credit Bureau – I-Score, Arab-Africa Trade Bridges, The Coca Cola Company, and the Commercial International Bank (CIB Egypt), and provided an informative exchange and outlook on Egypt's economic roadmap by prominent policymakers, business leaders, academics and economic experts, as well as- for the first time- a session especially focused on investment and trade opportunities across Africa.
As always, the event started out with this year's economy snapshot video, developed by Business Forward and Dcode Economic and Financial Consulting, which presented where Egypt's economy stands in 2021. Progress has been witnessed in terms of positive growth amidst the second pandemic year, along with other positive indicators; and challenges persisting in indicators like the stumbling current account balance and risks of higher inflation.
This was followed by an expert panel discussion moderated by Dean Sherif Kamel featuring AmCham's President Tarek Tawfik, IMF's Senior Resident Representative to Egypt Said Bakhache, and Economic Advisor to the Prime Minister Gehan Saleh. The panel highlighted the crucial role of the private sector in Egypt's economic growth noting that the government is realizing this with its current direction of inclusive private sector growth.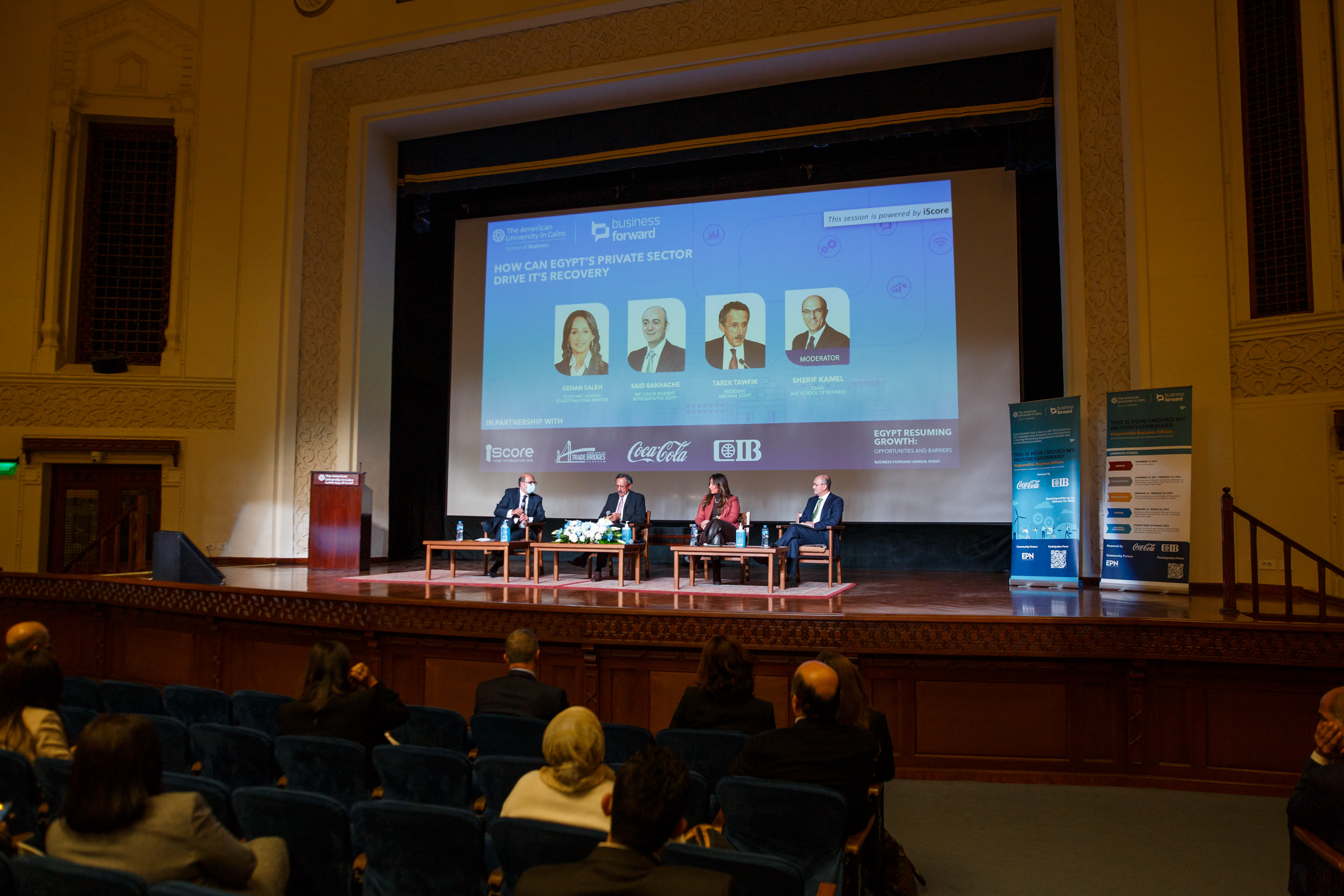 The event also witnessed the launch of the second edition of the "This is how I moved my #BusinessForward" campaign. As the world talks about building back better and as climate action becomes no longer a luxury, this year's campaign theme has been dedicated to responsible business to emphasize the concept of stakeholder (rather than shareholder) capitalism which is to shape the future. This participatory campaign calls on business leaders from Egypt, Africa, and the Middle East to join by sharing stories demonstrating how their companies are creating value for their communities and their business by responding to societal and environmental challenges. The campaign was presented by Business Forward's Managing Editor Ghada Nadi along with representatives of this year's campaign sponsors: The Coca-Cola Company's North Africa Head of Public Affairs and Sustainability, Shereen Shaheen, and CIB Egypt's Head of Sustainability Maysoun Ali.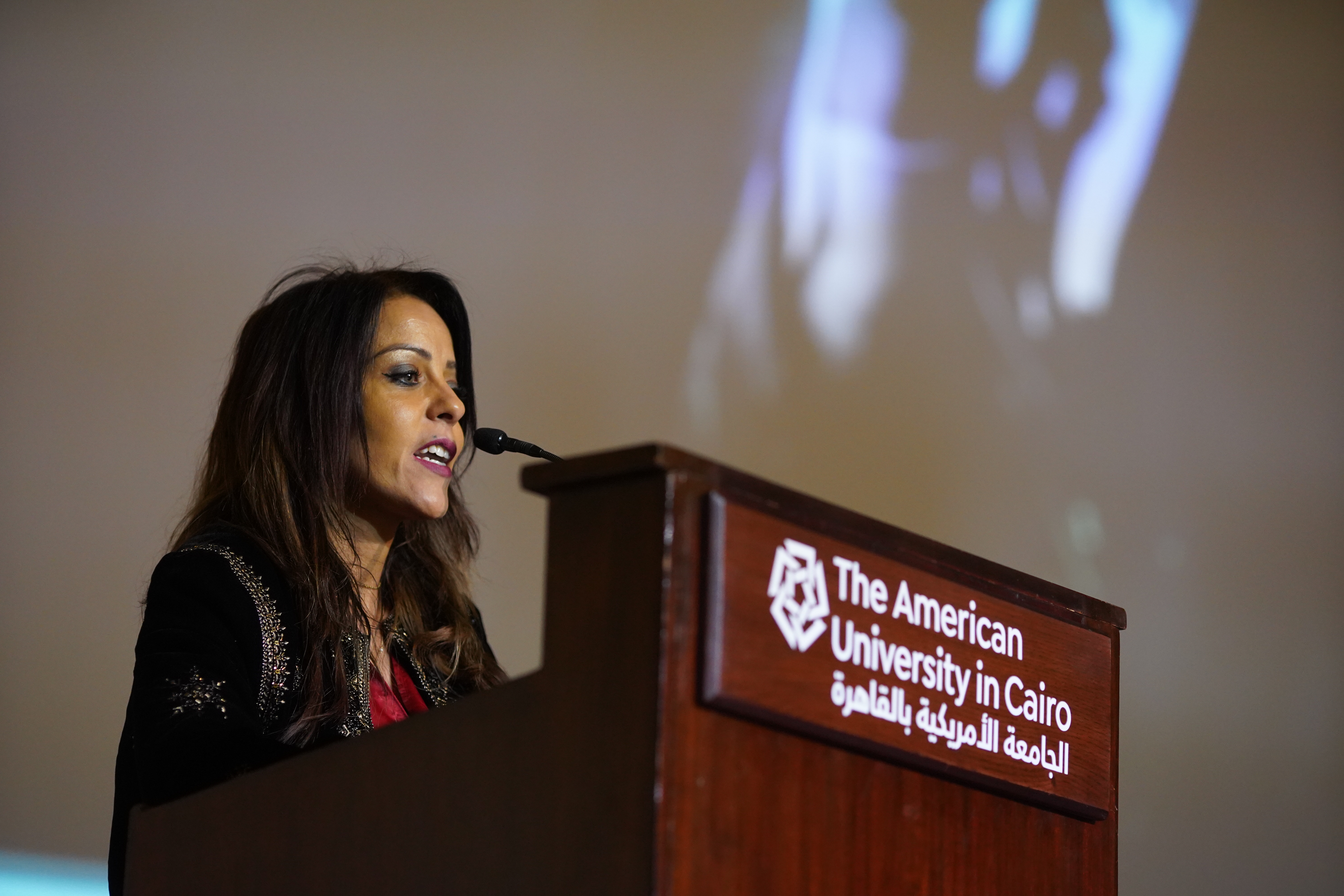 In a fireside chat on"Unpacking Economic Integration with Africa", industry leaders from Egypt and Nigeria shared their success stories on expanding cross-borders into different African markets and discussed the structural obstacles to achieving better economic integration between African countries. This session was moderated by Christiane Abou-Lehaf, senior manager, international cooperation at Afreximbank, and featured Elsewedy Electric's CEO Ahmed El Sewedy, Dansa Holdings Ltd's Executive Director Mohamed Dangote, Elevate Healthcare Africa's CEO Tarek Moharram, and Pharco Corporation's CEO Sherine Helmy.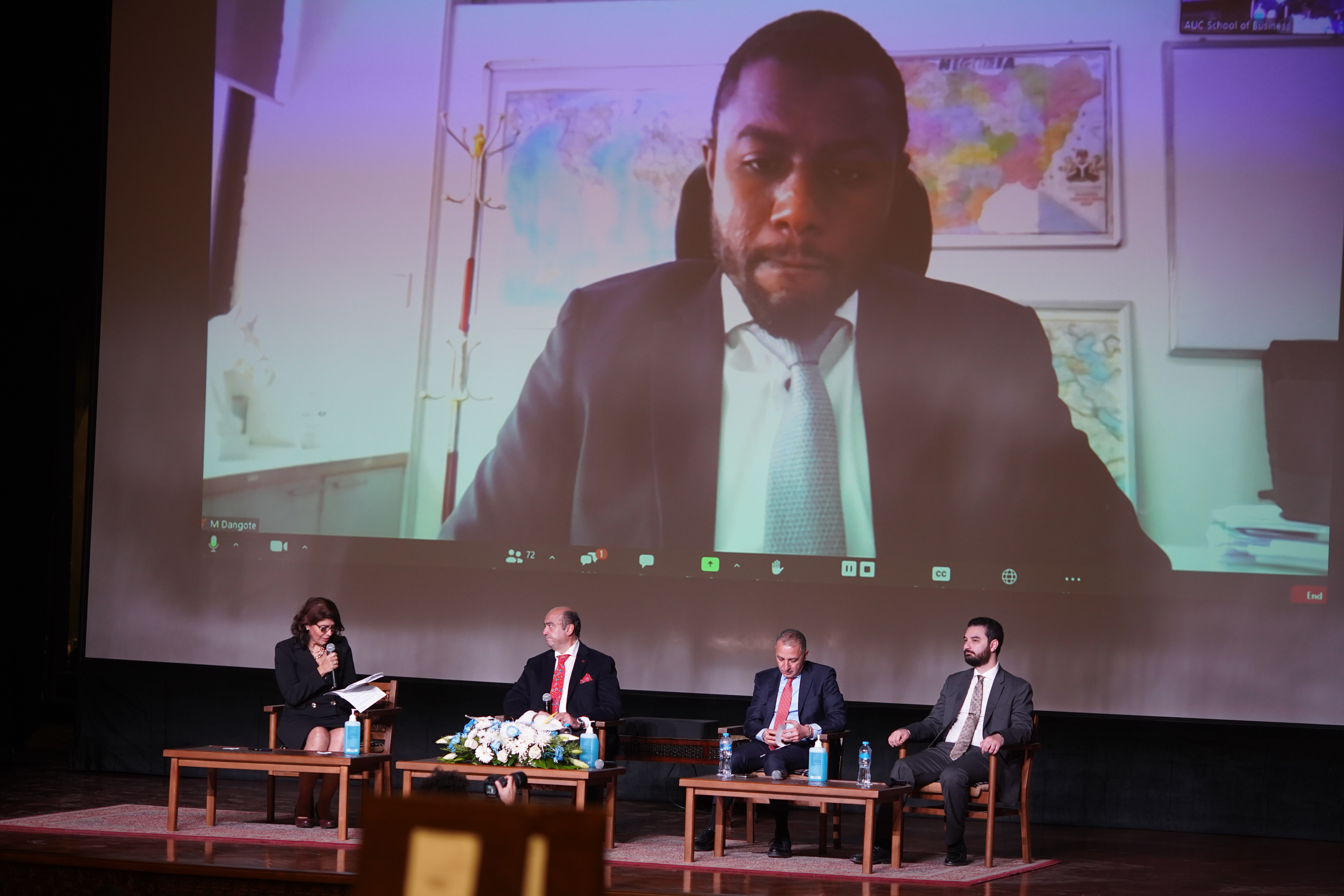 In the last session of the day, prolific economist Mahmoud Mohieldin, IMF executive director, broke down where Egypt's economy stands and the way forward. Mohieldin, who joined us virtually, discussed difficult yet crucial questions, such as why Egypt's stock market does not mirror its economy, what the most promising of all of Egypt's megaprojects is, and debated whether the private sector is being crowded out by public investments.
A total of 220 attendees joined us virtually, while 239 attendees were present at the physical event at AUC Tahrir Campus' Ewart Hall. All 409 attendees benefited from the live discussion, shared their questions with the speakers and had the chance to build connections during the dedicated networking sessions.
Watch the full recording of the event here.